Structured courses
Langley Training are delighted to be able to offer the full range of counsellor training courses from the CPCAB – Counselling and Psychotherapy Central Awarding Body. Having become an accredited CPCAB training centre in 2016, we have grown and developed to offer all levels of training from Introduction to a Diploma in Supervision. Working alongside the CPCAB ensures a strong level of quality training is offered and experienced. It also ensures a certain standard is reached within all of the CPCAB centres, whether Further Education colleges or Independent Training centres, and therefore this high level is maintained within the profession as a whole.
Counsellor Training Courses
Level 1 – An Introduction to Counselling Skills
This is a short introduction course that is run in the evening over 8 weeks. There is a total of 20 guided learning hours to complete as well as some short assignments.
The course is aimed at people who would like to add some listening skills to their existing role, add a communication course to their CV, or discover whether counselling training is for them before enrolling on a longer more expensive programme.
You will study a variety of topics in brief – looking at active listening, personal development and how we communicate.
The course fee is £195, for 2021 which is partly refundable if you enroll on to the Level 2 course with us.

Level 2 – CPCAB Certificate in Counselling Skills
This course is where we link with our awarding body. The Level 2 Certificate in Counselling Skills is a progression of the Level 1 introduction course. It is usually offered over 6 months in the form of weekly sessions, 3.5 hours per week. To complete this course you will undertake 90 guided learning hours and several in-depth assignments including a short presentation and an evaluation of your own listening skills. Some of the topics covered are listening skills, light counselling theory, personal development, diversity and values. Langley Training offer this course in the day-time or evening.
The fee for this course is £750, for 2022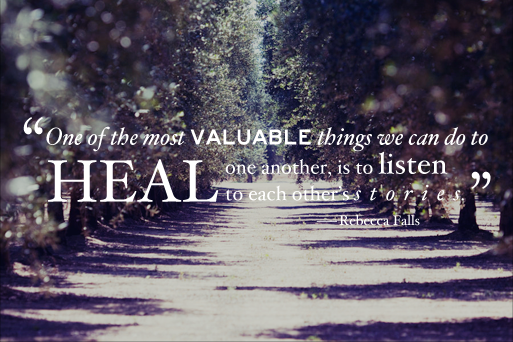 Level 3 – CPCAB Certificate in Counselling Studies
This course is aimed at those of you who may want to study to become a professional counsellor. We offer this course over one academic year – September to June – and there are 90 guided learning hours to complete. The course will run once a week for 3 hours, either day time or evening. You will study a variety of counselling theory, professional and ethical issues in counselling, diversity, personal development and fine tune your existing listening skills. You will need to have undertaken the Level 2 course to be eligible to begin.
The fee for this course is £795, for 2021/22
Level 4 – CPCAB Diploma in Integrative Counselling
If you would like to qualify as a professional counsellor this course is for you. The course is taught over 2 academic years and runs from September to the following June. There are a total of 420 guided learning hours to complete over two years. This is a day course only, 6 hours per session/week. There are also 3 full Saturday dates plus a residential weekend (included in the course fee). You will develop your knowledge of counselling theory, enhance your self-awareness, add further counselling skills to your existing range and learn to work ethically and safely with clients.
During this course you will also need to undertake a placement of 100 voluntary counselling hours within a counselling agency. In addition there is a requirement for you to complete personal therapy and attend clinical supervision. The cost for these is in addition to the course fees.
The fee for this course is £2150 per year, for 2021/23.

Level 5 – CPCAB Diploma in Psychotherapeutic Counselling
The Level 4 Diploma in Counselling is aimed at equipping students to be qualified to work in a counselling agency setting. The Level 5 additional 1 year course will give you the knowledge and information you need to enable you to set up in independent practice as a therapist. Alongside this, the psychotherapeutic theory covered on the course will enable therapists to work at a greater relational depth with long term clients. This Diploma covers 120 guided learning hours, and includes a residential weekend (included in the fee). The course will run from October to June and be offered in blocks of days – Friday/Saturday/Sunday – monthly.
The fee for this course is £2250, for 2021
Level 5 was the most enjoyable year of my training…rich with learning, well delivered and stimulating. I finally found the support that I needed to work in the way that I wanted. Caroline was supportive, boundaried, ethical and organised and I am able to model this to my clients knowing how it felt to have received it. Julie Durno MBACP

Caroline's support has helped to guide my independent practice, from tentatively starting and building to where it is now, a full time, thriving clinical practice. Laura Benham MBACP

Level 6 – CPCAB 'Tailor Made' Diploma in Clinical Supervision
What does it take to be a supervisor? This course will help you discover the answer to that question. Awarded by the CPCAB the course has been designed to be fuller and more robust than the Certificate in Supervision that is offered in other training centres. There are 150 guided learning hours to complete and three different theories of Clinical Supervision to discover. In addition students will need to be in supervisory practice and cover 25 individual hours with at least 2 supervisees whilst studying. The course will run from October to July and be offered in monthly blocks (chapters) – Friday/Saturday/Sunday – one of these chapters will be a residential weekend (included in the fee).
The course fee is £2400, for 2021
I have known Caroline in a training capacity for almost 10 years now. Within that time I have returned to her for many courses and CPD events. I can highly recommend her comprehensive knowledge on all things counselling from theory, to safeguarding, to self care. She has an excellent reputation within the counselling community. Having completed the Diploma in Clinical Supervision almost two years ago I can say it was highly informative, the training robust, and the warm 'emotional holding' from her as a trainer was really reassuring. Tracy Hayward MBACP